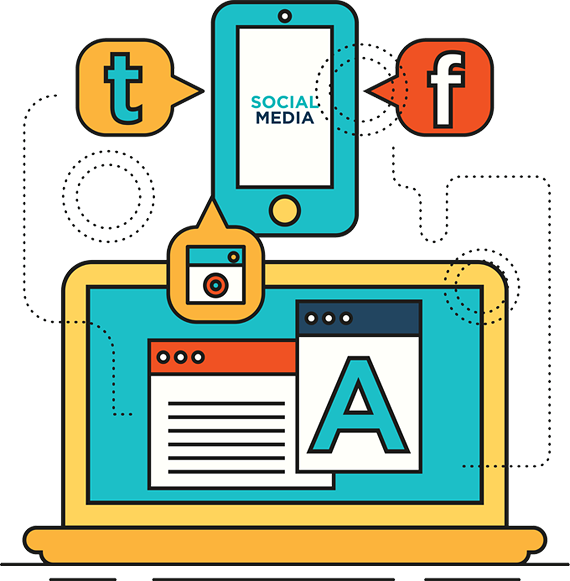 Website Development Service
Web development is simply creating your own website platform on the internet. This helps your target audience to get a clear idea about your business or your product. it helps to boost your business by adding your business details to the website and reaching them via the internet. Also, increase your sales as well as increase conversion goals and revenue.
Brand Monitoring
Social Media Management
Setup & Custom Profile Design
Social Media Contests
WEB DESIGN AND DEVELOPMENT PROCESS
These tools are used in social media marketing
INFORMATION GATHERING
Information gathering contains the gathering of internal and external information about your product or business.
PLANNING
Planning includes what kind of audience you want to target and then planning your web development process according to it.
DESIGN
DESIGNING your website according to the requirements of the business.
CODING
Once the website design and content are finalized, it's time to start coding.
TESTING AND LAUNCH
After coding, it's time to test and launch the website.
MAINTAINANCE
After the website is up and running, it still needs to be maintained.